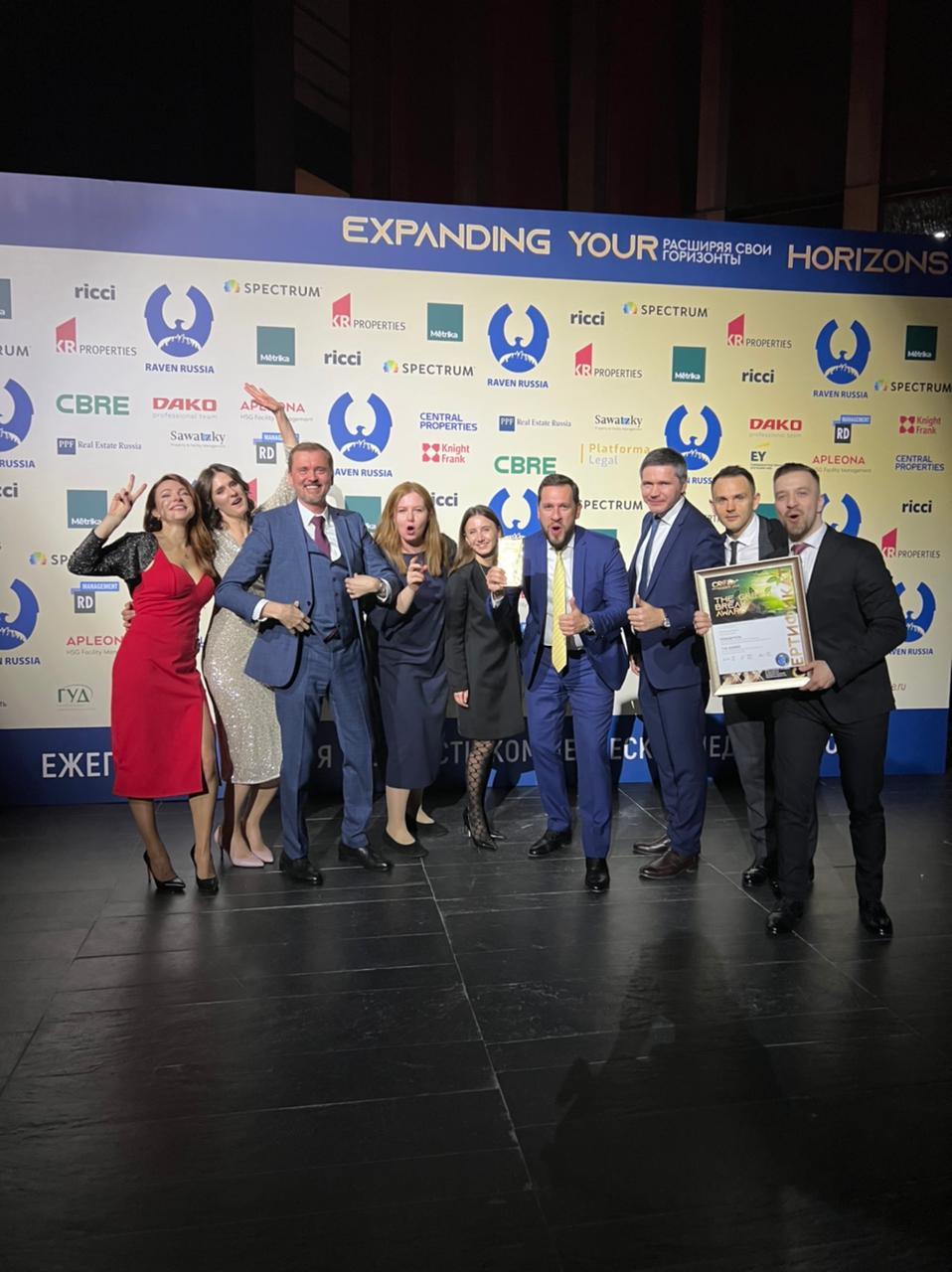 22 April 2022
Alibaba Group's distribution centre is named Greenest Building of the Year!
We have won the Green Brick category "Industrial Real Estate" of the prestigious CRE Moscow Awards 2022. This is Radius Group's tenth, anniversary brick.
The property is located in Russia's largest "green" Industrial cluster, South Gate Industrial Park in Domodedovo.
Whatever happens, we are continuing on our chosen path of sustainable development and it is pleasing when this is appreciated not only by our customers, but also by the professional community.
Thank you to everyone who voted for us!