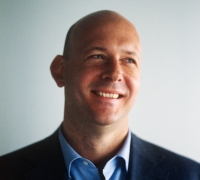 17 May 2021
Christopher Van Riet, Managing Partner of Radius Group passed away on Sunday, May 16th
We would like to inform with great sadness that Christopher Van Riet, Managing Partner of Radius Group passed away on Sunday, May 16th.
Since the foundation of Radius Group in 2006, in his mission, Christopher had sought to improve the quality of life of the Russian consumer.
Christopher made a considerable contribution to the development of the Russian commercial real estate market and the formation of Radius Group as one of the leading companies in the industrial and warehouse sector. He was the valued leader and inspirer for the company's employees and partners.
We grieve and extend our deepest sympathies to the family and friends.