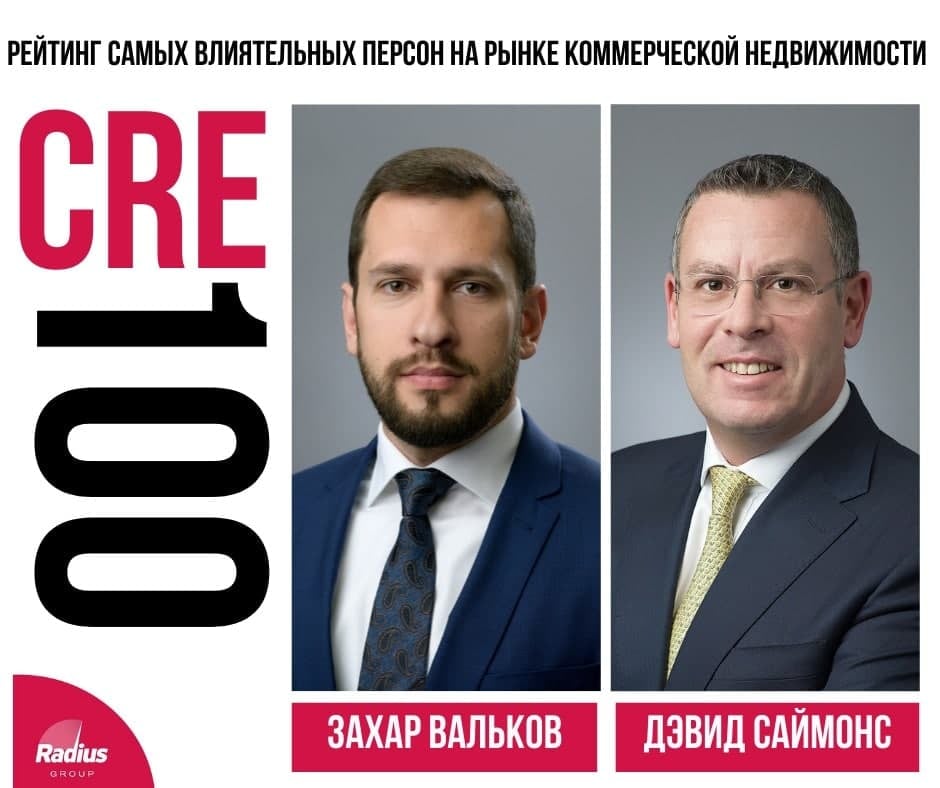 06 June 2021
David Simons and Zakhar Valkov entered the TOP key figures of the Commercial Real Estate Market
David Simons, Managing Director of Radius Group, and Zakhar Valkov, Chief Operations Officer of Radius Group, entered the TOP key figures of the Commercial Real Estate Market for the third year in a row!
David and Zakhar ranked among the Top 100 of the prestigious CRE 100 2021 rating, Industrial Development Category.
Over the years of leading the Company, David Simons built Radius Group into one of the largest industrial real estate developers in the Moscow region and one of Class A warehousing and industrial real estate owners.
In 2020, despite the pandemic, a new phase of South Gate Industrial Park was constructed - a warehousing facility with 43,000 sqm of space.
In 2020, Zakhar Valkov retained the current tenants and attracted several significant tenant companies to South Gate Industrial Park by signing long-term leases with them for more than 75 thousand sqm.
Most importantly, in 2020, David and Zakhar strengthened the company's reputation, preserved and conveyed to clients, experts and market players its core values - a focus on sustainable, green and energy-efficient construction in Russia.
We appreciate your ranking us high!