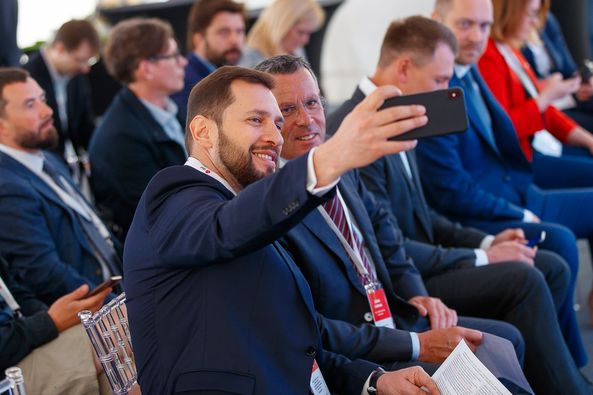 27 May 2021
At a festive ceremony, the cornerstone was laid today for the DPD high-tech logistics complex at South Gate Industrial Park
At a festive ceremony, the cornerstone was laid today for the DPD high-tech logistics complex at South Gate Industrial Park.
The event was attended by Anton Vladimirovich Loginov, Deputy Minister of Investments, Industry and Science of the Moscow Region, Alexander Vladimirovich Dvoinykh, Head of the City District Administration of the City District Domodedovo, top managers of DPD and Radius Group, experts and market players.
The new hub will be commissioned in Q1 next year, with operations scheduled to begin in Q3.