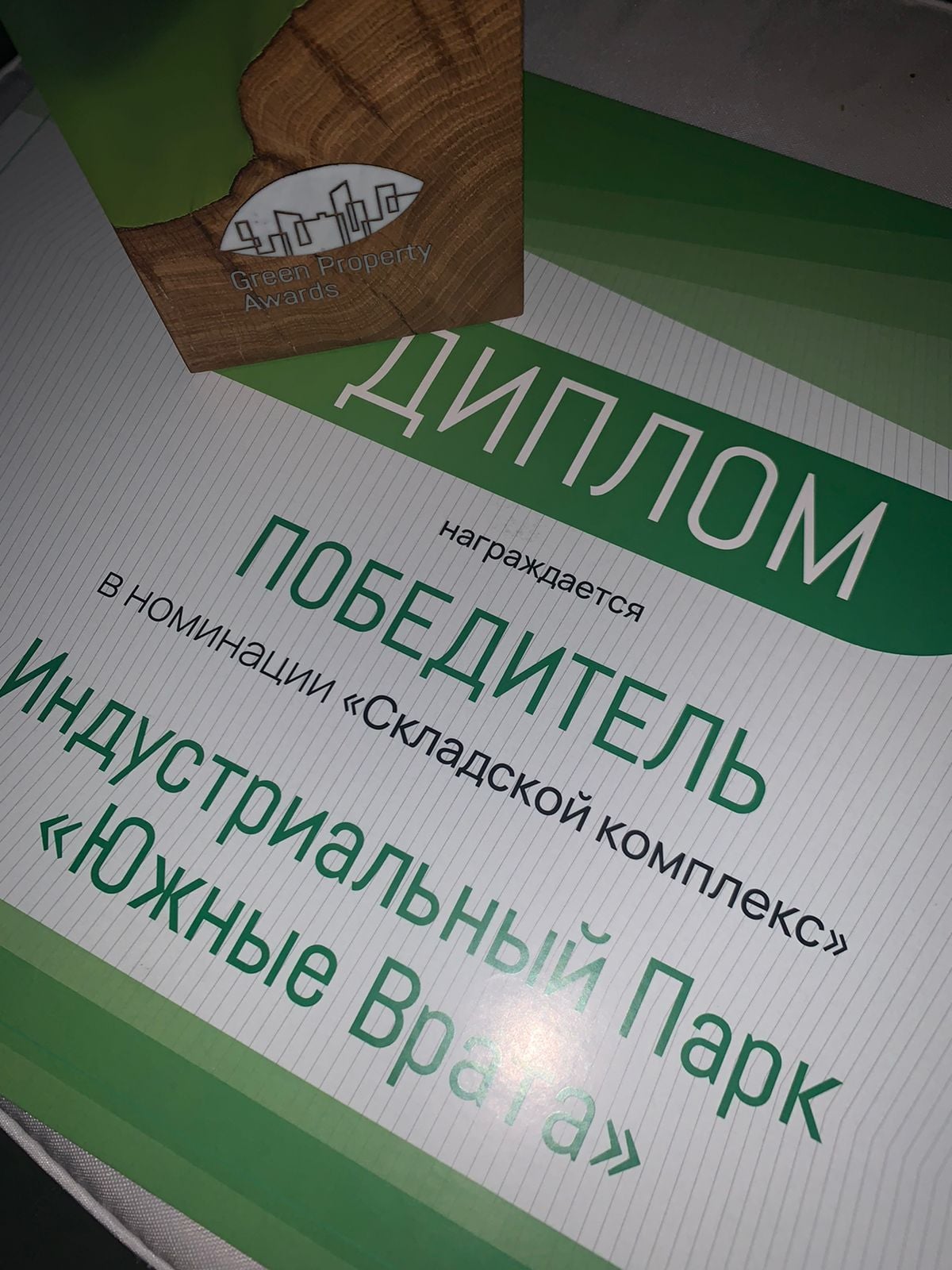 01 October 2021
Industrial. "Green". The best
We are happy to share with you that South Gate Industrial Park has become the winner of the Green Property Awards in the nomination "Best Warehouse Complex". The premium identifies and awards real estate objects that have the most technological characteristics and received green technology certification in one or more categories.
For today South Gate remains the largest "green" warehouse hub in Russia. Each new object of the park is certified by LEED or BREEAM, which for many years have been one of the most authoritative methods of assessing the environmental performance of real estate and determine the parameters of sustainable design and construction in the modern world.
It is pleasant to note that many clients of Radius Group, both Russian and international companies, share and support the values of "green" construction.
Together we will make this world better!