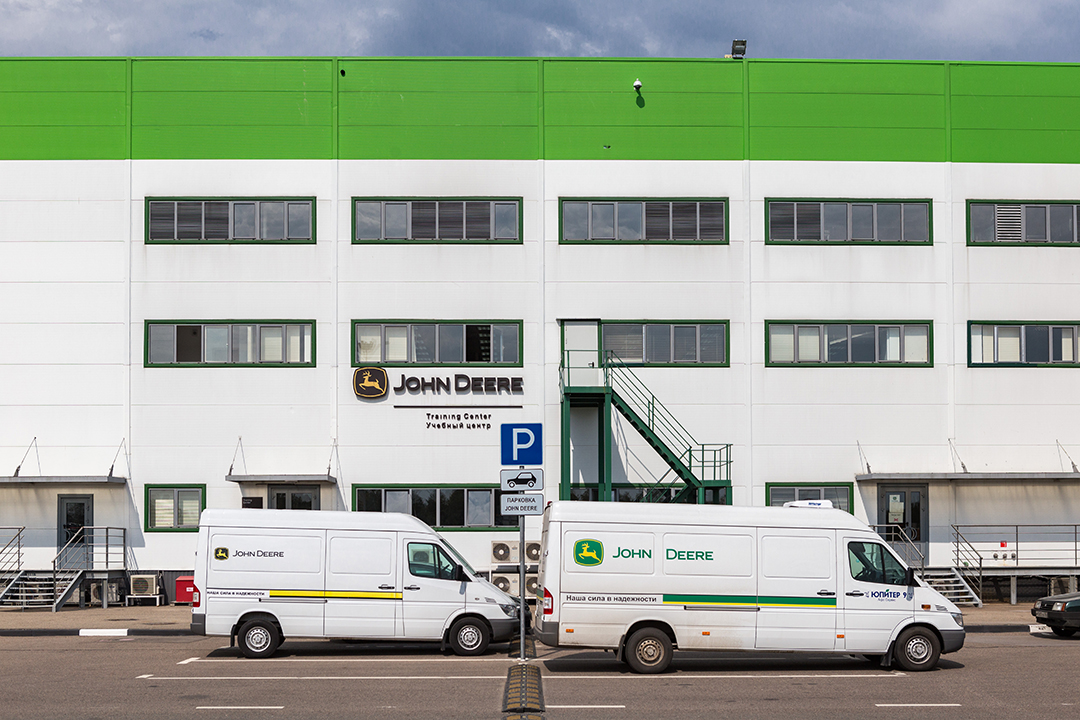 21 January 2020
John Deere Stays in South Gate
Moscow, 21 January 2019 – Radius Group, a leading developer and warehouse and industrial real estate owner, and John Deere, one of the largest international machine building companies, extended their ongoing lease agreements. The company will continue to keep the tenancy lead among South Gate tenants.
In December 2019, Radius Group extended lease agreements with John Deere, a global leader in manufacturing of agricultural, construction and forestry machinery. The company will stay in South Gate Industrial Park through to 2028. Cushman & Wakefield was the deal advisor.
John Deere is currently leasing more than 40 thousand square meters of area where the company set up the federal manufacturing center, spare parts depot and post-sale service unit, as well as the training center and company headquarters.
"John Deere is the anchor South Gate Industrial Park tenant and, considering the lease extension, the company is going to be the South Gate resident for almost 20 years", says Zakhar Valkov, Radius Group Chief Operations Officer. "Having thoroughly studied the warehousing property market, John Deere chose to hold to the current business strategy and maintain cooperation with Radius Group as a partner in logistics infrastructure for further expansion of its representation in the Russian market. To our client an important advantage of the park is not only its prime location which enables effective logistics on a federal level but also its well-developed infrastructure which ensures sustainable operation of the logistic and manufacturing centers, as well as the company headquarters".
Apart from John Deere, such top machine building companies as GM and Volvo Trucks are also South Gate Industrial Park residents, as well as other major international companies: Alibaba Group, Leroy Merlin, Decathlon, Next, Kimberly Clark, DHL, and Paul Hartman. Leading companies that operate in Russia are interested in South Gate Industrial Park not only due to high quality of the warehouse premises, utility infrastructure and world class service but also due to strategic location of the project, which is on the intersection of federal roads: A107, M4 (Don) speedway and TsKAD under construction, in immediate proximity to the capital's key gateway – Domodedovo airport, and just 20 minutes to Moscow.