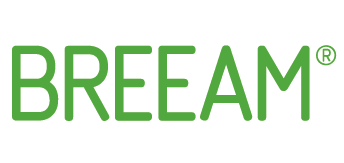 09 September 2013
The latest phase of 'South Gate Industrial Park' has achieved the highest BREEAM rating of any commercial real estate project in Russia.
Radius Group, a real estate development and investment company specializing in Class 'A' warehouse and industrial real estate, is pleased to announce achieving the highest international BREEAM rating for Block E of Phase 3 at its best in class "South Gate Industrial Park". It is currently the only property in Russia to attain the highest level of certification.
BREEAM is recognized as the world's leading assessment method for sustainable buildings, & defines the standards of sustainable design and construction for the modern world. BREEAM assessment uses recognised measures of performance, set against established benchmarks to evaluate a building's; specification, design, construction & intended use, & thus evaluate the impact on the environment. Therefore only objects with the most stringent 'green' criteria obtain BREEAM certification, which in "South Gates" case brings sustainable buildings to a new level in Russia.
With a score of 58.36% for Block E of Phase 3, "South Gate" registered a rating of «Very Good», which is the highest rating to date for a commercial real estate object in Russia. "We are proud, that "South Gate" Industrial Park is honored with a high authoritative assessment for its third award. At each step, we aim to fully realize the most eco-friendly approach to our work, and BREEAM certification indicates that our efforts are bearing fruit. Radius Group intends to continue to meet the highest standards of "green" development in all spheres of its activities", - said Christopher Van Riet , Managing Director of Radius Group.
Radius Group clients include major global corporations such as; John Deere & Company, Hartmann Group, Iron Mountain, Volvo Trucks, Decathlon, General Motors, Oriola, Tablogix, FM Logistic and other companies.