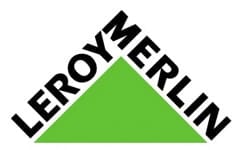 15 December 2021
Leroy Merlin acquires land in South Gate for the construction of a warehouse
Leroy Merlin has acquired 7.5 ha in South Gate Industrial Park from Radius Group. The land is to be used for the construction of a 32,000 sq.m. expansion of the existing innovative logistics centre (the potential total area including the expansion is 132,000 sq.m.). TLeroy Merlin plans to use the premises as a distribution centre. The General Contractor for the project has not yet been selected.
The site is strategically located at the intersection of three federal highways, including direct access to the A-107 Betonka motorway and the first line of the Central Ring Road and the M-4 Don motorway.
The site is adjacent to the company's existing warehouse (100,000 sq.m., built in 2016 by Radius Group under a BTS scheme and fully purchased by Leroy Merlin) and forms a single autonomous area in the South Gate Industrial Park, which will only be used by Leroy Merlin. The access mode and its own checkpoints will allow the company to separate traffic flows and improve the quality of logistics within the warehouse complex.
"The DIY retail market in Russia continues to grow at a serious pace, it experienced a real boom last year, according to some data the total revenue dynamics of the major players was 12.2%, and maintains a high sales rate in 2021, online sales channels are expanding, which require their own infrastructure," comments Alexey Romantsov, Investment Director at Radius Group. For Leroy Merlin, as a market leader, the logical solution in this situation is to increase storage capacity. The company has been a resident of our industrial park since 2016 and has fully appreciated the strategic location and proximity to key highways and decided to expand in this location."
"Given the company's development plan until 2023 and the forecast for growth in turnover, as well as the e-com development strategy, we plan the expansion to increase warehouse capacity and close logistics needs," continues Denis Borschev, head of the warehouse building in South Gate. - This project will allow us to increase the depth of storage of the product range, create a fulfilment centre for the e-commerce shop, automate some of the processes, increase the efficiency of the warehouse and create a service for our customers at an even higher level.