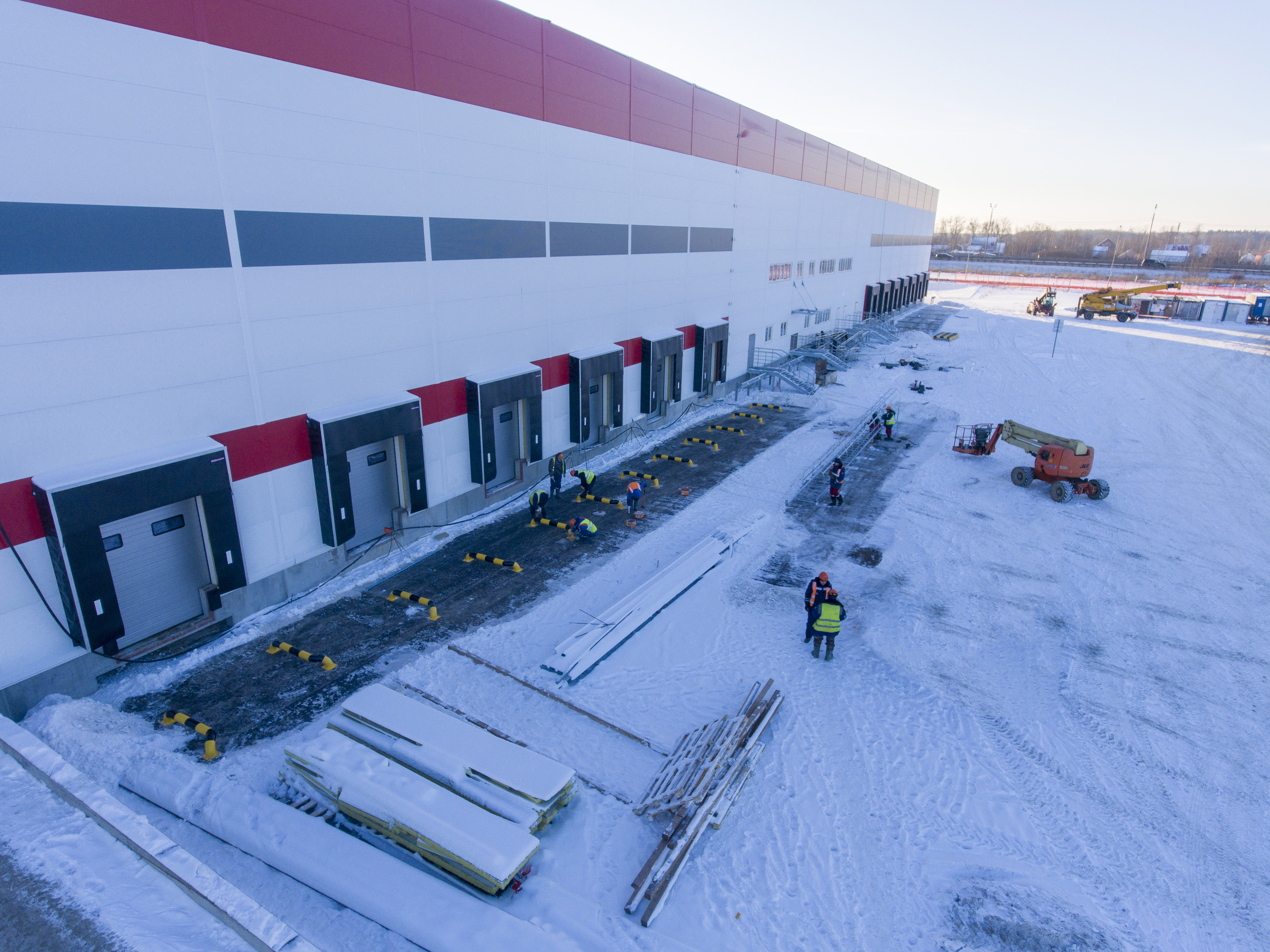 19 May 2021
New global automotive giant Stellantis becomes resident in Radius Group's industrial park
Moscow, 19 May 2021 Radius Group, leading developer & owner of warehousing and industrial real estate and new global automotive giant, the Stellantis Group (an alliance of French Peugeot S.A. "Groupe PSA" and Fiat Chrysler Automobiles N.V. "FCA" NYSE: FCAU/MTA: FCA, formed in January 2021) has signed a deal to lease 13,500 sq m of warehouse space in the South Gate Industrial Park in Domodedovo.
Stellantis (which owns the Peugeot, Citroën, Opel, Abarth, DS, Jeep, Fiat, Alfa Romeo, Chrysler, Dodge, Lancia, Maserati, Ram Trucks and Vauxhall brands) has chosen Domodedovo-based South Gate Industrial Park to open its new auto parts distribution centre. The agreement with Radius Group has been signed for eight years. The warehouse will have an area of 13,500 sq. m. The distribution centre will occupy a warehouse unit in the new building. Union Brokers acted as a consultant for the deal.
The facility will be a Grade A+ warehousing complex delivered to Stellantis' specifications as a turnkey project with the necessary utilities and ancillary equipment. The developer will install energy-efficient Philips LED lighting in all rooms and redesign the office areas to create a comfortable working environment for employees.
There are storage and order picking areas, as well as racking equipment, for which Radius Group has quickly undertaken space reorganization work.
The distribution centre began its operations in May 2021.
Zakhar Valkov, Radius Group CEO comments: "We continue to successfully develop our South Gate Industrial Park, where a new warehouse facility with a total area of 43,000 sqm is currently being completed. It is already more than 60% contracted prior to commissioning. At the beginning of February, Carville leased a 13,500 sqm unit, and now Stellantis has roughly the same area. This confirms the undeniable strategic advantages of the park's location and the high efficiency of the road infrastructure, which enables our tenants to build efficient supply chains.
Evgeny Boldyrev, Head of Spare Parts & Aftersale Division in EURASIA region, Stellantis: "The expansion and improvement of our storage infrastructure is a strategic step for us at this stage. The new warehousing infrastructure will not only expand our product offering, including the EUROREPAR multi-brand spare part range, but will also greatly improve the speed of assembly and delivery of our products to our customers. Radius Group, through this tender, offered us the best conditions in terms of price, time, quality and location.
Oleg Grigoriev, CEO of Union Brokers:
"The selection process for Stellantis took place against a background of high quality requirements of the tenant, the developer's experience in working with international companies and significant time constraints of the project. We are glad that Union Brokers has managed to complete the deal within the shortest timeframe possible. The deal cycle from enquiry to contract signing took just three months.
We congratulate our valued colleagues from Stellantis and Radius Group on this landmark transaction for the entire market!"
To date, apart from Stellantis, the residents of South Gate Industrial Park include major international and Russian companies such as InHome, SDEK, Marshrut, VseInstrumenty.RU, Alibaba Group, Leroy Merlin, Decathlon, Next, Kimberly Clark, Gloria Jeans, 36.6. (GDP). The interest of large companies in the South Gate Industrial Park is due not only to the high quality of storage facilities and engineering infrastructure, but also to the strategic location of the site, which is located at the intersection of the A-107 federal highway, the M-4 (Don) Highway and the A-113 Central Ring Road, in close proximity to the capital's key air hub - Domodedovo Airport, and only 20 minutes from Moscow.