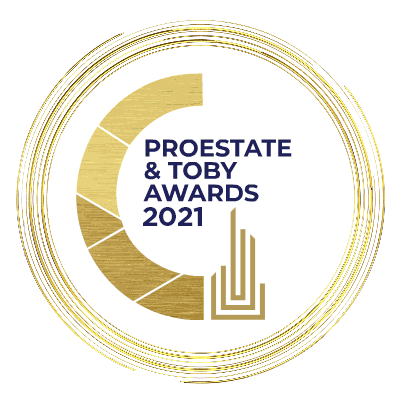 10 December 2021
PROESTATE & TOBY Awards 2021: South Gate Industrial Park became the winner in two nominations
Yesterday, PROESTATE & TOBY Awards 2021 ceremony took place in a solemn atmosphere.
South Gate Industrial Park became the winner in two nominations - the best project in the category "Industrial and warehouse real estate. Moscow" and the best project in the international nomination TOBY "Industrial and office building".
We thank the jury members for their trust and our colleagues for their help and support, thanks to which our company Radius Group could receive well-deserved awards.
The PROESTATE & TOBY Awards 2021 Professional Award is held by the Organizing Committee of the International Investment Forum PROESTATE and the American Association of Homeowners and Building Managers (BOMA International) with the support of the NP "Russian Guild of Managers and Developers" and the Moscow Investors Association.