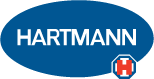 17 September 2013
RADIUS to Build & Let 20,000 m2 Manufacturing and Logistics Facility for the HARTMANN GROUP
RADIUS to Build & Let 20,000 m2 Manufacturing and Logistics Facility for the HARTMANN GROUP at Southgate Industrial Park.
Moscow, Russia, 17 of September. – RADIUS Group, a responsible warehouse and manufacturing real estate development and investment solutions company, announced today that it has signed a 15-year, 20,000 m2 lease* at its Southgate Industrial Park with Paul Hartmann – a Russian affiliate of PAUL HARTMANN AG, one of Germany's oldest companies and parent company of the HARTMANN GROUP, a leading European provider of medical and health care products. RADIUS Group will construct a factory, warehouse and distribution center, which will be HARTMANN's first major investment for running a production in Russia. Construction will begin this summer and RADIUS expects the project to be completed by July 2013.
Located just 40 minutes south of Moscow and 20 minutes from Domodedovo International airport, South Gate Industrial Park will provide HARTMANN with optimal proximity to the Moscow market for its logistics, manufacturing and distribution requirements. HARTMANN plans to manufacture incontinence hygiene products at the new facility.
"The HARTMANN GROUP is a very venerable international firm, founded in Germany and working only with the most responsible companies," said RADIUS Managing Director, Christopher Van Riet. "This is a very complex project and we are working shoulder-to-shoulder with HARTMANN to ensure that this facility will be their very best opportunity for success in Russia."
Hartmann has plans to expand its business in Russia and other growing regions of the world. This project will be a significant investment for the company and the first step for production in Russia. HARTMANN plans to install production technology in its Russian subsidiary and develop a well educated manufacturing labor force.
According to HARTMANN´s Board Member Dr. Felix Fremerey, "Co-operating with RADIUS Group on erecting our production and logistics site at its Southgate Industrial Park in Moscow, HARTMANN expects to increase quality and efficiencies to the benefit of our customers, while creating jobs in Russia."
HARTMANN will join John Deere, Volvo Trucks and Iron Mountain, who have already chosen RADIUS Group and signed agreements with the South Gate Industrial Park.
*A 15 year lease with a 7 year break.