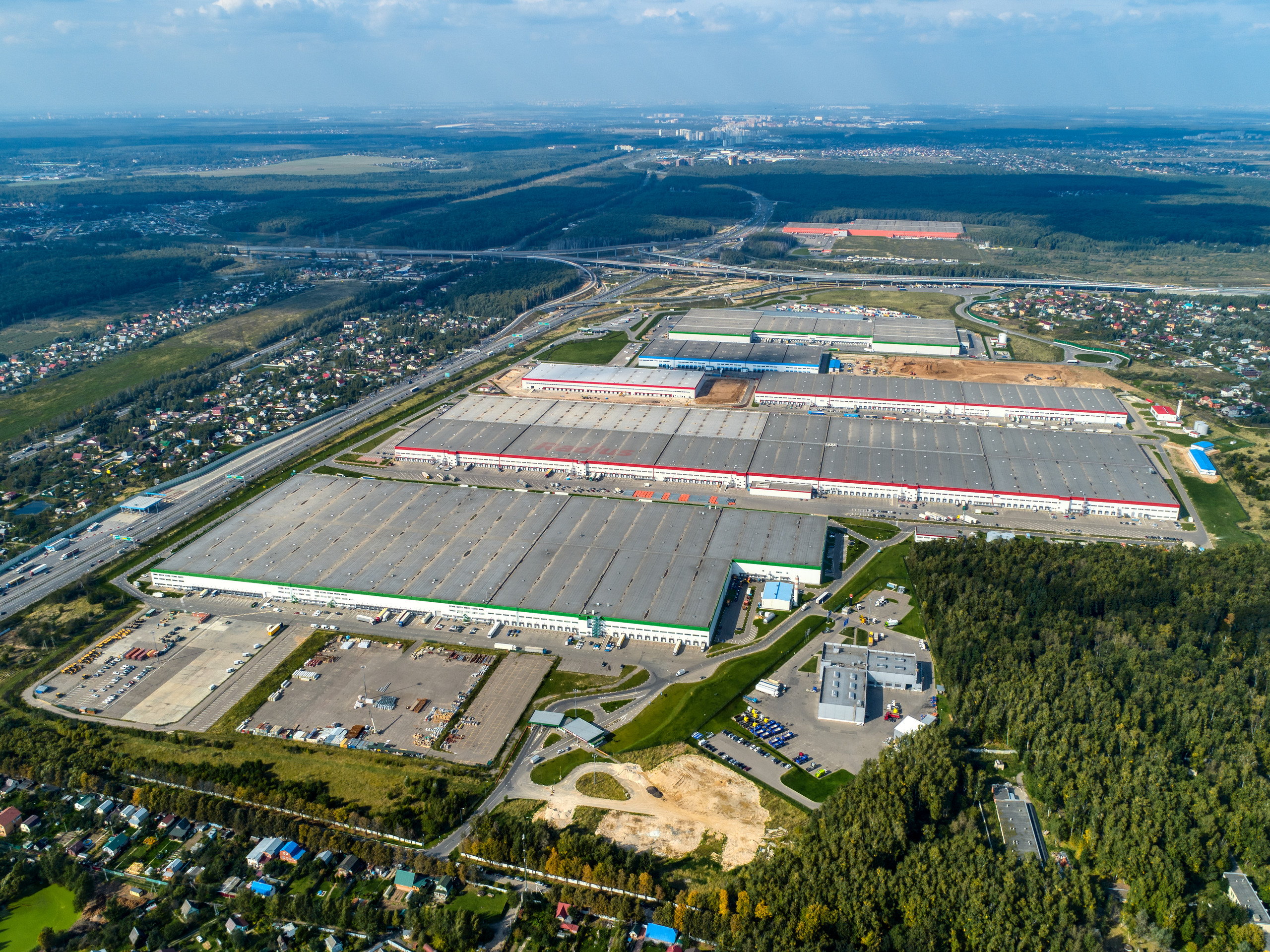 23 November 2021
Sberbank to finance the development of South Gate Industrial Park
Sberbank provided a RUB 1.1 billion loan to the investment and development company Radius Group. The funds will be used to develop South Gate Industrial Park further.
South Gate Industrial Park has been under development since 2008 at the intersection of three critical federal highways. As of early 2021, more than 500,000 sq m of high-quality manufacturing and warehouse space had been commissioned at the park.
Natalia Shemanovskaya, Managing Director, Head of Real Estate Customer Relations at Sberbank:
"Warehousing real estate projects are in Sberbank's focus. We are pleased to continue our cooperation with our partner Radius Group. Sberbank already provided total amount of RUB 12 billion to South Gate Industrial Park. The new credit line of RUB 1.1 billion will be used to put the next phases of the project into operation.
South Gate Industrial Park receives numerous professional awards, including CRE Moscow Awards, Euromoney, Fabci Prix D'Excellence Awards, Green Awards. The buildings at South Gate Industrial Park are certified under BREEAM, LEED and GRESB energy efficiency & sustainability standards.
Alexey Romantsov, Investment Director of Radius Group:
"For Radius Group and Sberbank, financing the further development of the park is an important strategic step in multi-year cooperation. Commissioning of the new buildings is planned for Q1 and Q3 2022".