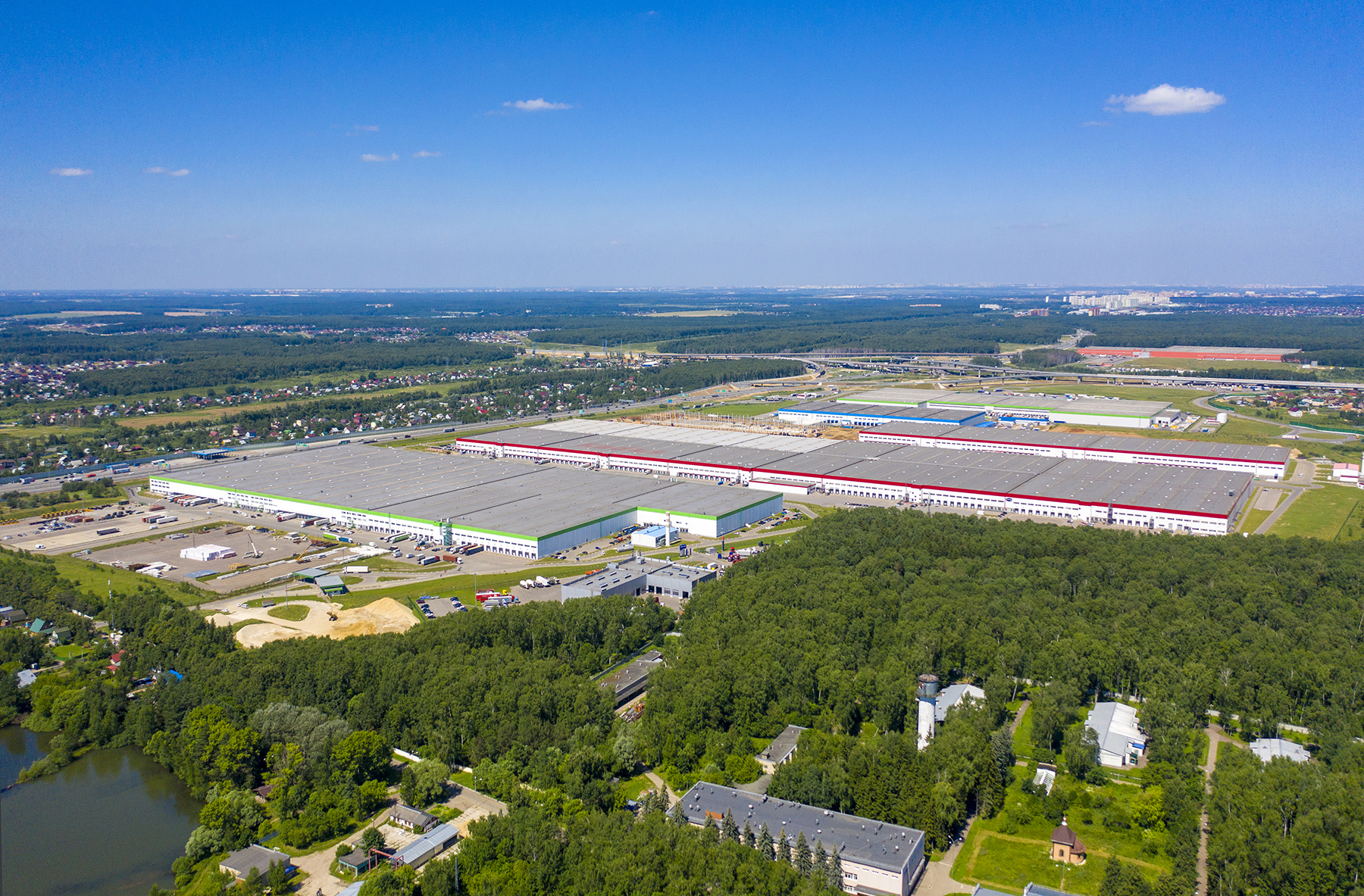 20 April 2021
South Gate Industrial Park is expanding by 100,000 m2 of high-quality warehousing space
We are pleased to announce that South Gate Industrial Park is expanding by 100,000 m2 of high-quality warehousing space.
Radius Group completed a new 43,000-square-meter facility at South Gate Industrial Park in Domodedovo and launched the development of a 100,000 m2 industrial space.
The construction of a 43,000 m2 class A + warehouse started in 2020 amid the pandemic and was completed on time regardless of thereof. The property had been contracted by over 50%; a block of 16,000 m2 has been leased speculatively.
In April 2021, Radius Group started the next phase of a 100,000-square-meter industrial development to meet the surge in demand for high-quality warehouse premises. The construction is planned for the next few years. Each new building will be certified according to the BREEAM international assessment standards for environmental sustainability performance and energy efficiency. Thus, South Gate Industrial Park's capacity will amount to 650,000 m2 of high-quality, energy-efficient warehousing infrastructure with 100% ecological certification of the area.