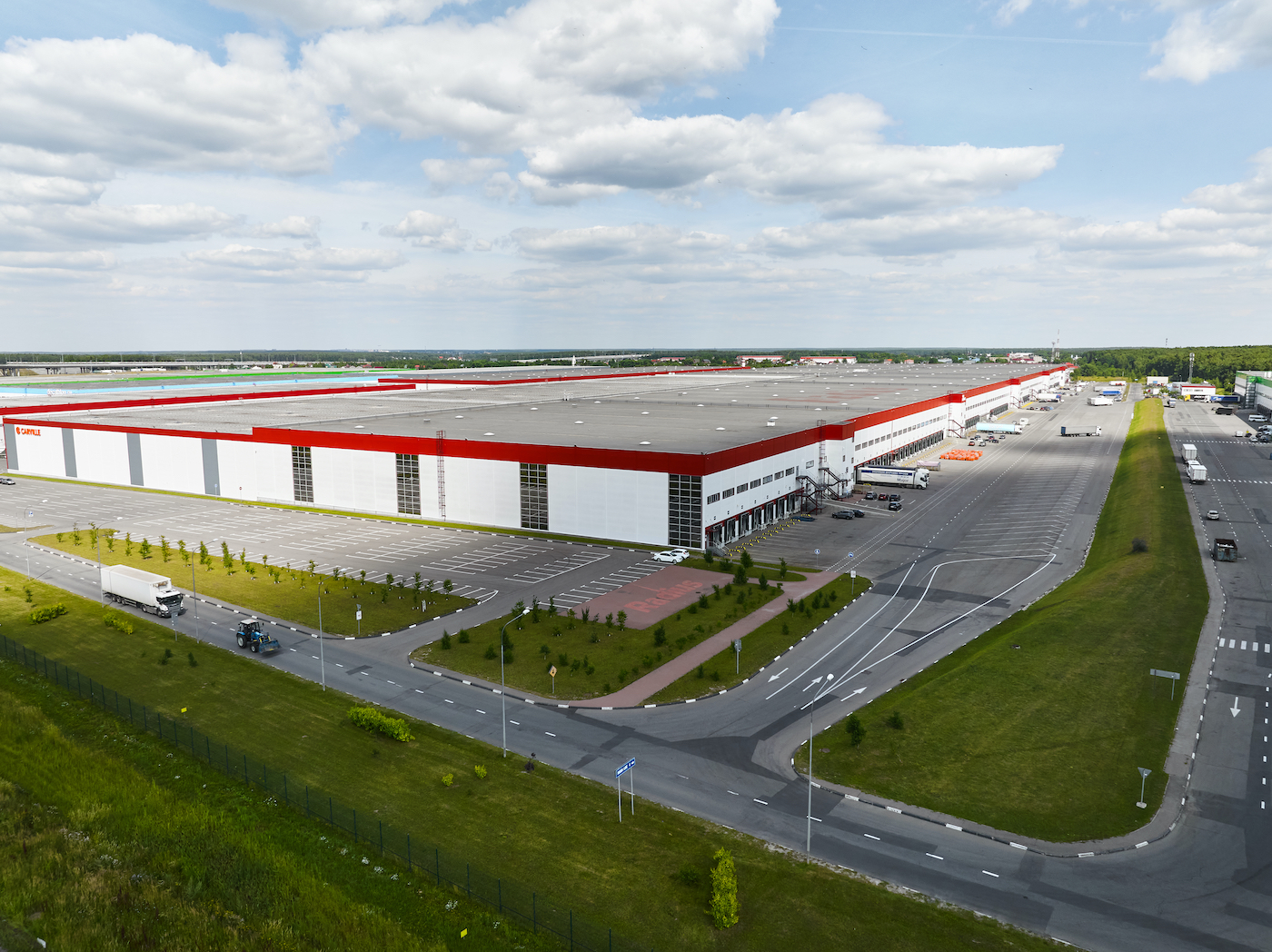 08 November 2022
There is a new resident at South Gate!
In November, another lease deal was signed for space in Russia's largest green industrial park. Corona Auto Group, one of Russia's most prominent spare parts distributors, has leased 21,000 sq m at South Gate, Radius Group's flagship project. A long-term agreement was signed in early November, with Bright Rich | CORFAC International acting as the deal broker.
The scale of the distributor's new warehouse is comparable to the size of Red Square in Moscow.
The warehouse building in the South Gate industrial park meets international BREEAM certification standards. The facility won the CRE Awards in the Green Brick category, which is awarded for compliance with the principles of sustainable development (saving natural resources, reducing the negative impact on the environment). The building is a classic big box with administrative and office space.
For more information, see the link