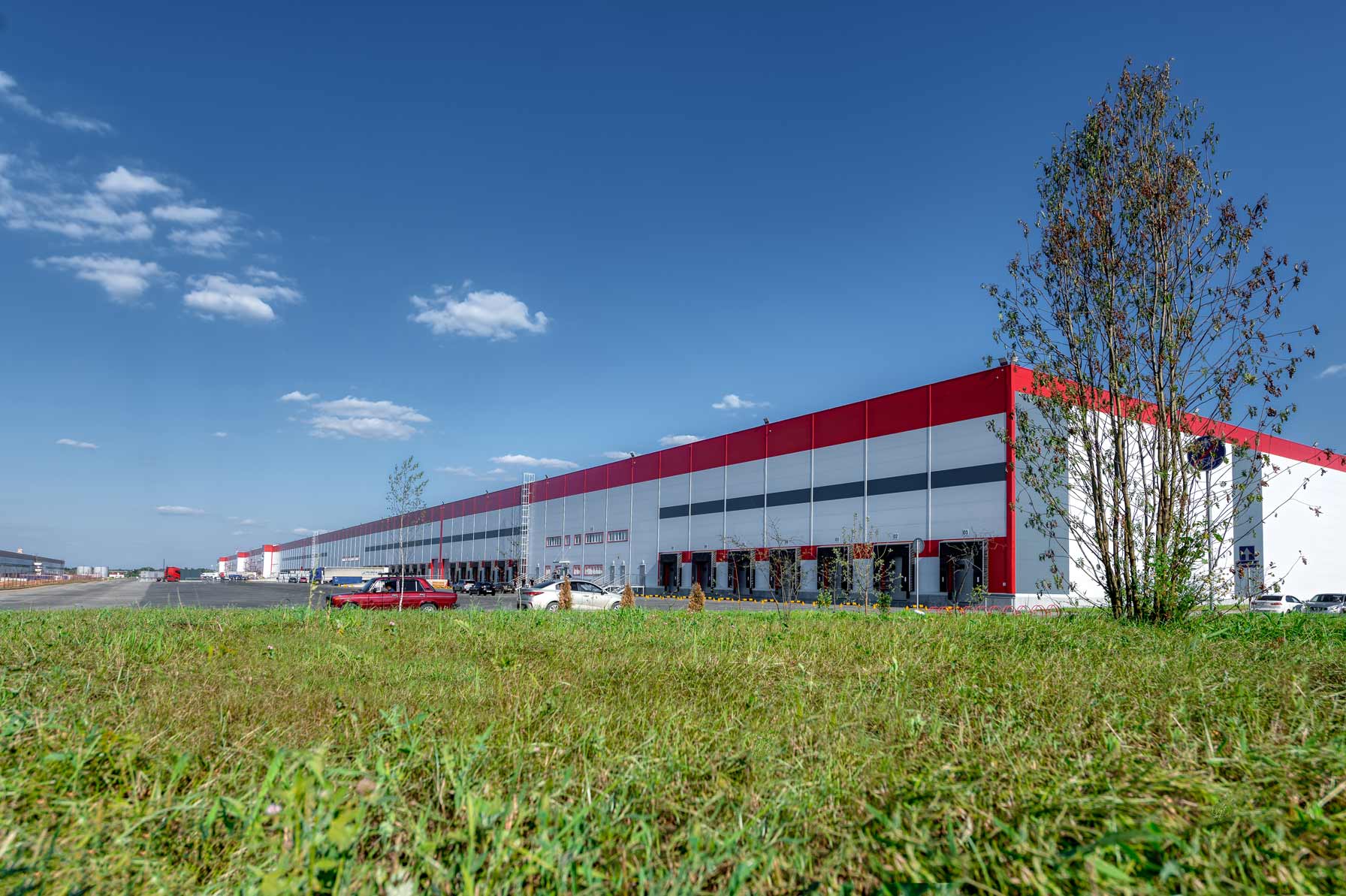 18 August 2021
Warehouse 2CDE Green has been shortlisted for the CRE Federal Awards 2021 in the category "Green Brick"
Warehouse 2CDE Green, based in South Gate Industrial Park, has been shortlisted for the CRE Federal Awards 2021 in the category "Green Brick". Together with our partners, Comcity office park (PPF Real Estate Russia), we will be competing for the title of the most sustainable facility of 2021. It is fantastic to be in such lovely company.
We are pleased to note that in the coming post-pandemic era, the level of interest within the professional community in green building issues has become significantly higher. One of the reasons is that in the last year and a half we have received enough evidence of the lack of autonomy in the current reality. Everything is interconnected and every action we take has an impact on the planet and people.
This also applies to development.
Only those buildings that enhance human well-being, are safe for human health, and completely eliminate negative environmental impacts in the near or more distant future can be considered truly modern and civilised.
Throughout the history of the Radius Group, we have been committed to an environmentally friendly approach to sustainability. Each our warehouse is the best proof of that. To date, Radius Group has a total of 550,000 sq m of "green" warehouse space.
Currently, South Gate Industrial Park is the largest "green" industrial park in Russia, and its facilities are certified in accordance with BREEAM, LEED and GRESB energy efficiency and sustainability standards