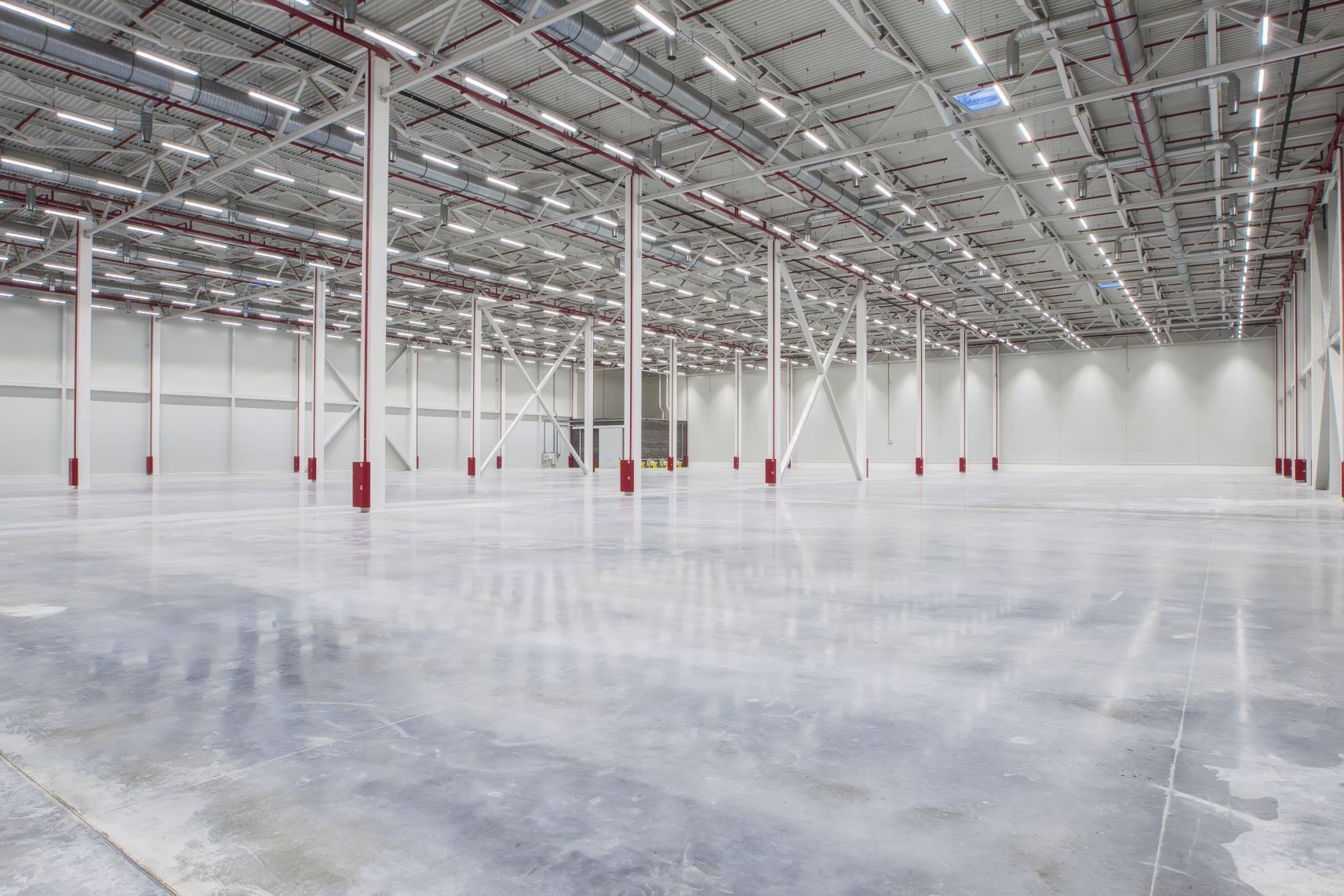 10 June 2021
Warehouse in an industrial park. The Top 5 advantages
Moscow, June 10, 2021 Alexandra Shakola, Senior Manager of Radius Group Commercial Department, a leading developer and owner of warehouse and industrial property, spoke about the top advantages of warehouses in industrial parks.
Each tenant or buyer of warehouse property has their own preferences in terms of location - direction, distance from the city, surroundings. Despite the large number of industrial parks in the Moscow region, a number of clients prefer to build their own warehouses 'in the open field', which allows them to choose the site most appropriate to their initial ideas about the ideal location. However, location in an industrial park has its own advantages, which are of great, and often decisive, importance for project efficiency.
Speed
It is no secret that today's warehouses are built fairly quickly - from 6 months. But this is only the construction of the facility itself, and if we consider the entire development process, the timing can be quite different, as the necessary permits need to be obtained, utilities (electricity, water) need to be brought in, and exits to the highway need to be provided for and agreed upon. In existing industrial parks, these processes take much less time, as often all utilities are already connected to the site, exits exist, and the land itself is prepared in advance for development, assigned to a specific owner, and has a specific permitted use of land.
Accessibility of infrastructure and workforce
Placing a warehouse in an industrial park simplifies the tasks of a detailed analysis of the surrounding areas in terms of transport accessibility and adjacent infrastructure, as the developer already has all the data on these items. In addition, some industrial parks have their own catering outlets, hotels and shuttles for employees. The recruitment of workers is simplified, as the existing parks form a large community of workers and employers around them, thus guaranteeing their visibility and attractiveness as a potential place of work.
Management and operation
When building a large warehouse for billions in initial investment, the most basic everyday issues are often forgotten - who will take out the rubbish and where, who will shovel the snow at the exit and who will secure the territory? Even if a certain privacy is required and an in-house management company will be working inside, such issues are already worked out in industrial parks and do not require additional labour from a tenant/buyer - the territory is secured, the developer has contracts for waste removal and its own services for the cleaning of common areas.
Synergy
If you are building a freestanding warehouse for yourself, the likelihood that your clients/suppliers/customers will build theirs on a neighbouring site is negligible. Firstly, not everyone wants large units, secondly, not everyone is willing to buy them, and thirdly, the neighbouring plot may be problematic in terms of the same landscape or obtaining building permits. Things are much easier in industrial parks, as speculative housing often exists or can be built on the same land. Therefore, small units in the same park are often leased by satellite operation companies when a large resident arrives, which is beneficial not only for the developer, but also for the resident and those companies, because the proximity greatly simplifies logistics and overall interaction between companies.
Investment prospects
There is a high level of interest in warehouse real estate on the market at the moment, but it is worth bearing in mind that not every warehouse building will be in demand by investors. If in retail, buying a free-standing conventional Pyaterochka is quite common, then the vast majority of warehouses acquired by funds (PLT, Sber, VTB, Accent) are located in industrial parks. This makes sense from an investor's point of view, because even a custom-built warehouse will be easier to adapt for speculative leasing in an industrial park than outside of it in the future. And the reasons are all the same - synergy, management, and the park's infrastructure.
There is also a trend that many players prefer to rent rather than have their own. In addition, in certain situations, a developer may have surplus space for some time, for which it is also easier to find a tenant in an industrial park. Thus, the resident status gives a certain freedom of action, both in case of changes in the company's strategy and after a certain period of time and changes in requirements for storage space.
In conclusion, I would like to mention Western experience, which our market is used to being guided by. In the West, the market for high-quality commercial real estate in general began to develop much earlier than in Russia, so it is much more saturated. But even there, the volume of warehouse real estate continues to grow actively. On the Russian market today, demand for warehouses continues to break records, while the share of vacant space remains stably low. We are confident that this trend cannot be called short-term and that many more interesting warehouse projects are ahead of us.