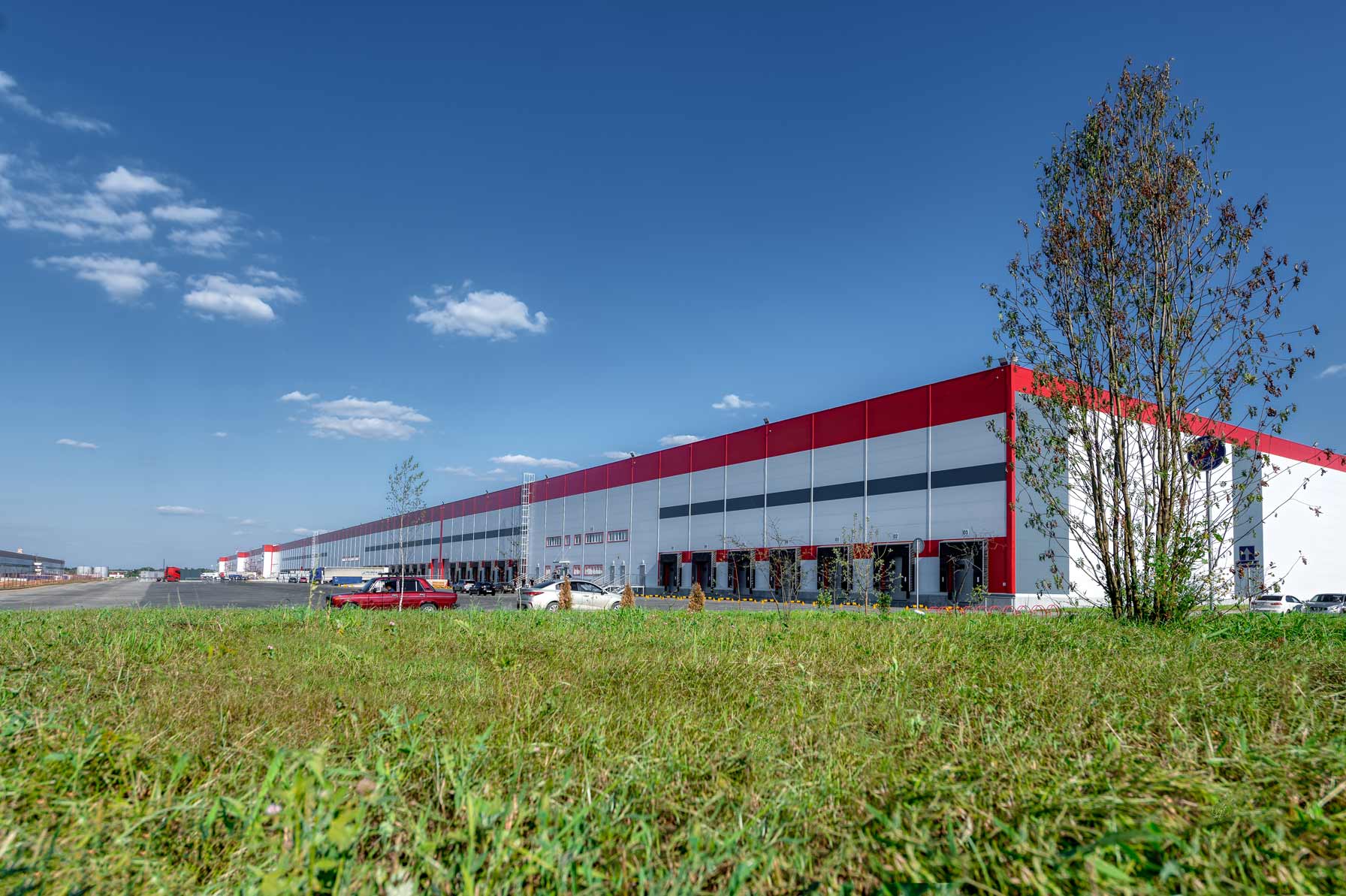 30 August 2021
Zenden Group Expands by Over 60% at South Gate Industrial Park
Moscow, 01 September 2021 – Radius Group, a leading developer and owner of warehouse and industrial real estate, and a Russian manufacturer, Zenden Group, running Zenden, Mascotte and Thomas Munz footwear retail stores, closed a leasing deal for 9 thousand sq. m of warehousing areas at South Gate Industrial Park in Domodedovo. The retailer has expanded its storage capacities up to 22.5 thous. sq. m. It is the company's largest warehouse in Russia.
The footwear retailer Zenden Group is a multibusiness holding company operating nationwide. Its retail chain consists of over 250 stores across Russia in modern shopping malls, footwear manufacturing facilities, representation abroad and social projects.
In 2021, the company decided to consolidate storage areas at South Gate Industrial Park to optimize its logistic capacities. Besides, the company will build a new hi-tech distribution centre on this site.
"South Gate Industrial Park and Zenden started their cooperation in 2019," says Zakhar Valkov, Chief Operations Officer in Radius Group. "In this time, we managed to build reliable and solid partnership relations, the partner's team has appreciated the quality of the areas and the high level of services delivered by our professional management company and has chosen us as a platform for further growth and development."
Zenden Group opted for Radius Group warehouse complex due to its strategic location. It is situated on the first line and at the interchange of three key federal highways: М-4 Don, А-107 Betonka and newly opened А-113 TsKAD, in immediate neighbourhood of the capital's key gateway – Domodedovo airport, and just 20 minutes to Moscow.
It makes it possible for Zenden Group to promptly distribute and arrange deliveries all across Russia, which, in turn, enhances capacities of their own e-store with all company brands represented there now.