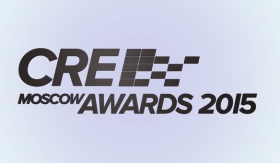 2015 Winner - Warehouse Complex
CRE Moscow Awards
Industrial
Moscow, Russia
01 May 2015
Russian publishing house, "Impress Media", hosted the 12th annual Commercial Real Estate Moscow Awards 2015 commercial real estate competition.
The contest's jury consisted of 300 investors, developers, architects, and appraisers from the real estate market. Approximately 800 participants attended the competition, which was audited by PriceWaterhouseCoopers. Radius Group received two prestigious awards for "Deal of the Year - Purchase / Sale" and for best "Warehouse Complex" in the category, "Industrial Property". The competition program included commercial real estate built in 2014, as well as deals completed during that year.
Radius Group won "Warehouse Complex" for completion of the South Gate Warehouse Complex, Building 4AB.