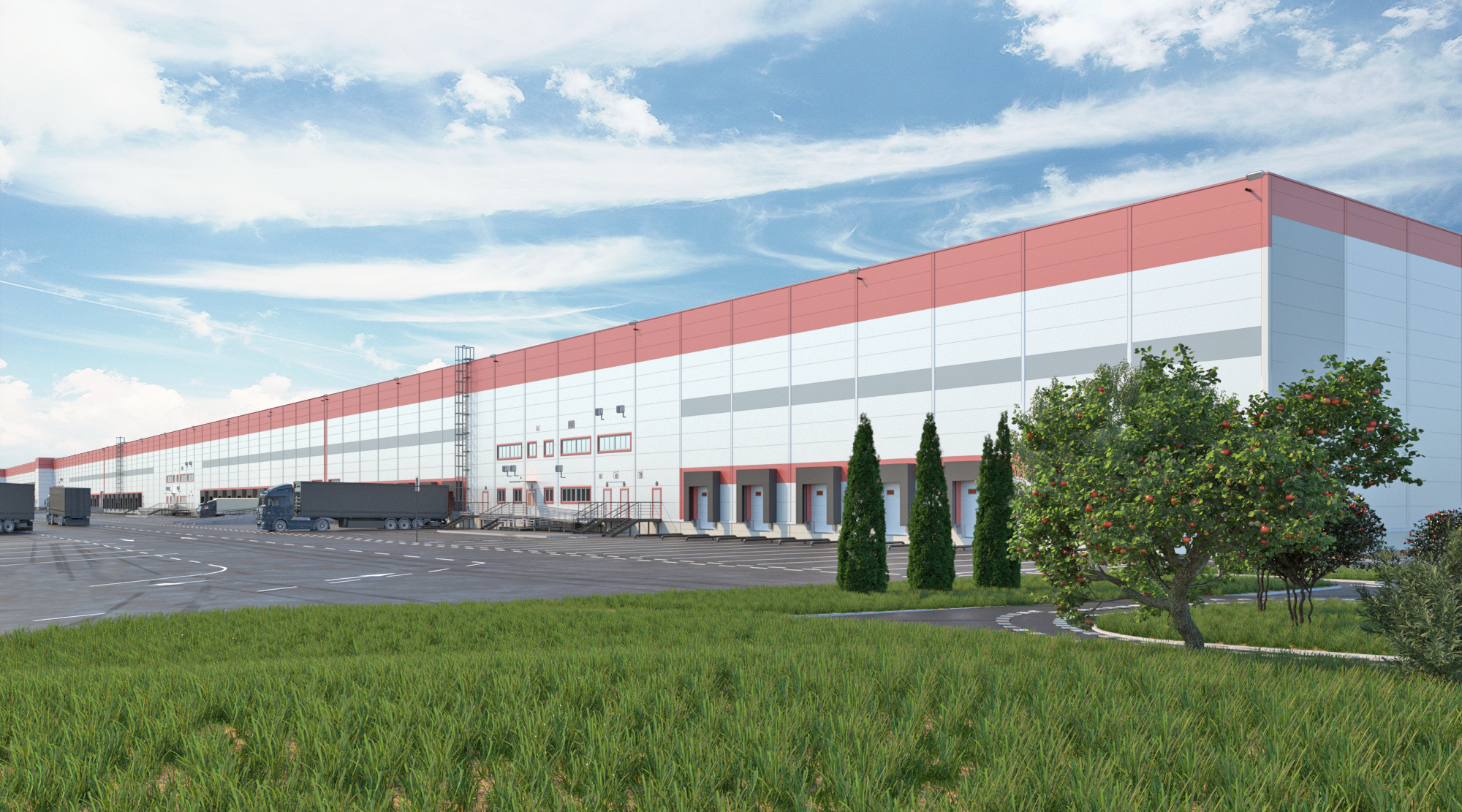 17 August 2020
Radius Group has started construction works on the latest phase of South Gate Industrial Park
Radius Group the leading industrial warehouse real estate developer & owner started construction work on a new phase at the Domodedovo-based South Gate Industrial Park. The new warehousing building will be totaling 43, 000 sq m. The facility is scheduled for completion in Q1 2021.
Radius Group keeps expanding its flagship project, South Gate Industrial Park and kicks off a new phase of construction. The new Grade A-warehouse building totaling 43, 000 sq m is to be commissioned in Q1 2021. Radius Group is to invest about 1 billion rubles in the project.
The new development is a Grade A speculative development on which warehousing, distribution centres and production can be arranged.
The building will be delivered using 5D BIM Radius InSite development platform. The platform provides full control over the construction and allows for the project delivery on time and on budget.
The new building is to be equipped with all utilities to Radius Group high standards. The warehouse building is to be designed with a clear height of 12 m, a floor loading of 7t/m2, a column spacing of 12x24. The warehouse is to be divided into units measuring at least 10, 000 sq m.
Zakhar Valkov, Radius Group COO, said: "The current situation with the pandemic has demonstrated that warehouses are the only segment where new lettings have been completed even during lockdown. Our warehouses are not an exception. An active interest in warehouse space and historic low vacancy rates, which we are now seeing, have contributed to our decision to start the construction of the new building".
Over the 100, 000 sq m Grade A warehouse space is set to be built at South Gate Industrial Park. In total 650,000 sq m will be delivered. Once built, Radius Group will increase the delivered projects portfolio to up to 900, 000 sq m.