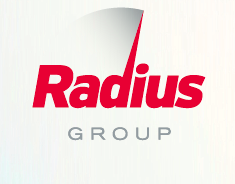 02 March 2016
South Gate becomes first industrial park in the world to hold both LEED (Silver) and BREEAM (Very Good) sustainability certifications
2 March 2016, MOSCOW, RUSSIA – Radius Group, Russia's leading provider of Class A warehouse and industrial real estate, announced today that its flagship warehouse facility South Gate Industrial Park has been awarded LEED (Silver) certification by the U.S. Green Building Council (USGBC). Following this certification, South Gate becomes the first industrial park in the world to be have both LEED (Silver) and BREEAM (Very Good) sustainability certifications.
LEED and BREEAM certifications are globally recognized as the benchmarks for assessing, rating and certifying the sustainability of buildings. The standardized certifications take into consideration a building's systems for Management, Health and Wellbeing, Energy, Transport, Materials, Waste, Water, Land Use and Ecology, Pollution and Innovation. South Gate Industrial Park presently accounts for 32% of all completed BREEAM certified space in the Moscow region and has a 65% share of Russia`s total BREEAM certified industrial supply.
"Radius Group has always strived to offer responsible and energy efficient solutions to meet the wide-ranging needs and requirements of our customers. As the first in Russia to be certified under LEED and BREEAM international standards for energy efficiency and environmental safety, Radius is raising the bar higher and setting the standard for the next wave of warehouse construction," said Radius Group Managing Director, David Simons.
Radius Group was advised in the certification process by Ksenia Agapova, Head of Sustainability Services at JLL. She added that - "South Gate Industrial Park was already a project of unique scale in the Russian warehouse market, and now these prestigious certifications make it an even more compelling and suitable home for leading companies in Russia. At a time when customers are focused more than ever on reducing costs and increasing efficiency, Radius has much to offer."
South Gate Industrial Park features a number of unique components, all designed with work-place comfort and high resource efficiency in mind. Energy modeling was used in the design of the facility to create innovative utility solutions and cut energy consumption throughout the life cycle of the building. The motion sensor controlled LED lighting, used both inside and outside the facility, enhance energy efficiency by 50% compared to the standard baseline. During the project's development, close attention was also paid to improving the workplace experience. All inbuilt office and social areas allow each of Radius Group's clients to design their space so that employees have a view out at their workplaces creating comfortable conditions for office workers.
###
Media contacts:
Tom Kiehn +7 916 444 09 30, kiehn@em-comms.com
Sergei Pershyn + 7 968 849 76 39, pershyn@em-comms.com
###
About Radius Group
Headed by managing directors Christopher Van Riet and David Simons, Radius Group provides responsible, effective solutions for warehouse real estate in Russia. Radius Group uses its engineering, finance and marketing expertise to minimize risk in product development to fully fulfill clients' needs on time, in-budget and to a high quality standard.
South Gate Industrial Park is a project of new scale in the warehouse market in Russia. Today the park has both existing quality warehouse space available for lease, and building sites for the projects matching customer's specific needs (build to suit). The total area of the industrial park is 144 hectares & is master-planned for 650,000m2. South Gate is located in the South of Moscow close to the Domodedovo international airport.
For more information, please, visit: www.radiusrussia.com