Sustainability & Standards
Pathfinding organizations who are responsible for establishing Russia's sustainability standards.
Sustainability & Standards Articles
Global Real Estate Sustainability Benchmark
GRESB is an industry-driven organization committed to assessing the environmenal, social and corporate governance performance of real assets globally.
South Gate achieved GRESB's Green Star for 2016:
South Gate outperformed the GRESB average score and its peer "logistics complex" average
South Gate reduced its energy consumption by 17%
South Gate reduced its water consumption by 14%
GRESB website: www.gresb.com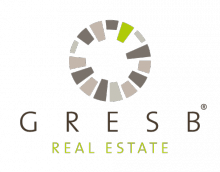 Leadership in Energy and Environmental Design
U.S. Green Building Council (USGBC) was established in 1993 with a mission to promote sustainability-focused practices in the building and construction industry. LEED is a certification program undertaken by USGBC for buildings and communities that guides their design, construction, operations and maintenance toward sustainability. South Gate achieved LEED Silver for Commercial Interiors, based on an evaluation of 8 factors:
Location and transportation
Sustainable sites
Water efficiency
Energy & atmosphere
Materials & resources
Indoor environmental quality
Innovation
Regional priority
Link to LEED website -> http://www.rugbc.org/en/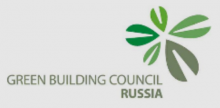 The Building Research Establishment (BRE) Environmental Assessment Method
Since 1990, BREEAM has served as the world's first and foremost environmental assessment method and rating system for buildings, with 425,000 buildings assessed and 2 million registered for assessment. BREEAM has become an industry standard to evaluate sustainability in the design, construction and use of buildings.
BREEAM assesses a building's sustainability across 9 categories:
Energy
Health & well-being
Materials
Management
Land Use & Ecology
Pollution
Transport
Waste
Water
BREEAM sets the standard for best practice in sustainable building design, construction and operation, and has become of the most comprehensive and widely recognized measures of a building's environmental performance.